Hey guys
Teaser Tuesdays is a weekly bookish meme, hosted by MizB of Should Be Reading. Anyone can join, to participate:
To participate you:
* Grab your current read
* Open to a random page
* Share two (2) "teaser" sentences from somewhere on that page
* BE CAREFUL NOT TO INCLUDE SPOILERS!
Share the title and author as well, so other bloggers reading your Teaser Tuesday post can add the book to their TBR lists if they like your teasers.
This week's teasers are from:
Finale by Becca Fitzpatrick,
check out my review as well!!!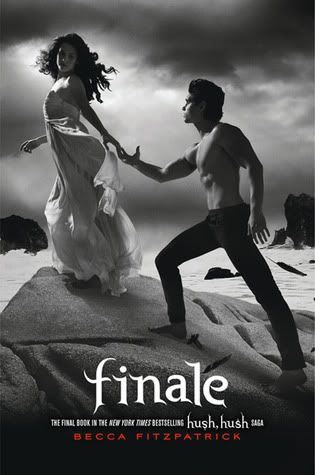 Teaser #1
I left Patch' s place, intending to drive home, all the while combating a violent wrenching in my stomach that felt part guilt, part genuine illness. I couldn't remember a single time in my life when I'd felt more ashamed.
Or more ravenous.
I didn't get to finish. A cloth bag was dropped over my head, and I was wrestled into a bear hug from behind. In my surprise, I dropped the cell phone. I screamed and tried to swing my arms free, but the hands shoving me forward and into the street were too strong. I heard a large vehicle rumble down the street, then come to a screeching halt beside me.
A door opened, and I was thrust inside.
Because this is my first Teaser Tuesday post here is a little something extra ...... *Squeal*
" You dress to impress," I said approvingly.
"No Angel," He leaned in, his teeth softly grazing my ear. "I undress to impress"
Don't you just love Patch, I'm so sad that the series is over, hope you read the book!!!