Waiting on Wednesdays is a weekly book meme that lets anxious readers like all of us know what to be jumping up and down for. It is hosted by Jill over at
Breaking the Spine
.
Name: Finale
Author: Becca Fitzpatrick
Publication date: October 23rd, 2012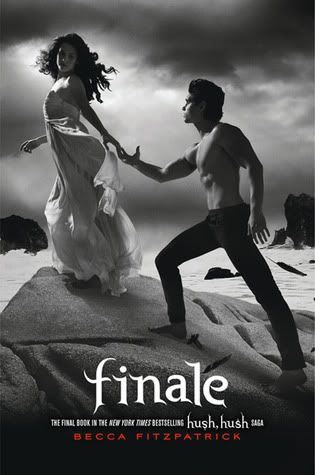 Nora is more certain than ever that she is in love with Patch. Fallen angel or no, he is the one for her. Her heritage and destiny may mean they are fated to be enemies, but there is no turning her back on him. Now Nora and Patch must gather their strength to face one last, perilous trial. Old enemies return, new enemies are made, and a friend's ultimate betrayal threatens the peace Patch and Nora so desperately want. The battle lines are drawn—but which sides are they on? And in the end, are there some obstacles even love can't conquer?
I cannot wait for this book!!! I am pretty sure that I am going to be dreaming about Patch tonight, and although I am practically dying for this book a small part of me doesn't want it to come out. I don't want the series to end. Ever.